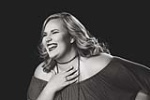 KAYLEI | Class of 2018
At first I was so nervous for my session, but once we got started with the session, all the nervousness instantly disappeared. In the studio with the wind blowing my hair I felt like a mini Beyoncé! I had so much fun just joking around and trying not to fall in my wedges! Mrs. Tara worked miracles and made my session so laid back and comfortable. I never had to worry about posing or looking crazy, it all felt so natural, like you were having a photo shoot in your backyard with your friends! Mrs. Tara worked with me and found ways to work in my hobbies and personality into the shoot! This was such a great way to kick off my senior year!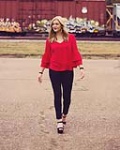 MIKAYLA | Class of 2018
To anyone who's considering working with Unlimited Photography, do it! She's so much fun, encouraging, and super easy to be around. I'm not a big fan of posing; and I'm definitely not a big picture taker, but she made every minute of it fun, enjoyable, and effortless! I loved how easy Mrs. Tara is to be around and she's extremely helpful with choosing outfits and deciding what looks best with whichever theme you're aiming for. I could not be any happier with the results of my shoot and how each photo captured my personality. The pictures are something my parents and I can have forever!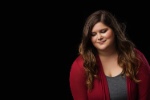 CARLIE | Class of 2017
Everyone should experience taking pictures with Unlimited Photography at least once. I never have liked talking pictures beforehand and I was super nervous. When we got started I was so ready because, she makes it fun and definitely a memory I will never forget!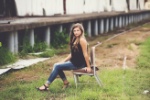 HANNAH | Class of 2017
I loved taking pictures with her!!! My pictures turned out AMAZING. All seniors should book their session with Unlimited Photography because she's so much fun to work with and she picks the best locations!!!! I'm SO glad I had the opportunity to have my pictures taken with Unlimited Photography!!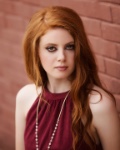 PAIGE | Class of 2017
My experience with Unlimited Photography was perfect!! When I first went to go meet with Mrs. Tara, I was nervous because I didn't know her. She was so nice and funny!! She asked me what I liked so that she would have ideas of where to take my pictures! I thought that was really interesting, because it felt like she actually wanted to get to know me. I was picked as a 2017 senior rep, so I got the honor of Sam Austin doing my makeup! She is so talented and so funny!! I loved her so much that I even booked another appointment with her for my homecoming! After getting my makeup done, it was picture time!! Mrs. Tara made sure I was comfortable when she was posing me, which I really liked because I can be awkward at times!! My pictures turned out AMAZING and I highly recommend you getting your pictures done with her!!!